AMP Announces New Music Career Counselor Position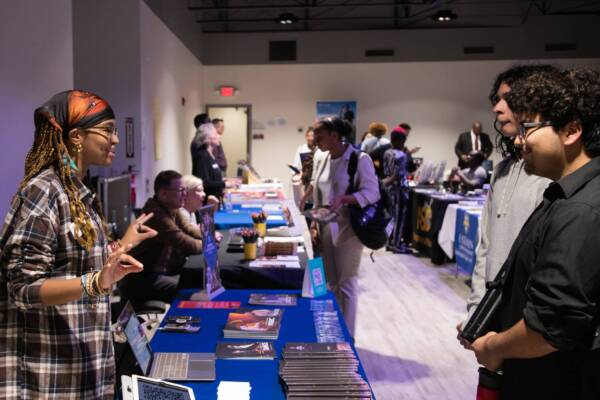 The Atlanta Music Project is excited to announce a full-time job opening for the new position of Music Career Counselor!
This year, AMP programs have been growing, just like the musical aspirations of our budding young musicians. For this reason, we have been expanding our team to fully help the musical success for our artists.
Operating in under-resourced communities, AMP's mission is to empower youth to realize their possibilities through music. Our programs are designed to instill a passion in our students for the pursuit of musical excellence. From our students we require dedication, passion and commitment, and therefore we hold ourselves to the highest standards of organizational excellence. 
We know that it is only possible to achieve our goals with a top-notch team of staff and faculty. Our vetting process is thorough and can include interviews, presentations, and for artistic roles, auditions. Read on below for more information on the Music Career Counselor position.
Our compensation rates are competitive and our full-time jobs come with company healthcare and a 401K match. Please follow the application instructions listed at the bottom of each job description.
The deadline to apply is December 1, 2023 and we will begin holding interviews on a rolling basis. We look forward to hearing from you. Welcome to the Atlanta Music Project!
Full-Time, Starting January 2024
$45K-$65K
The Music Career Counselor will provide support to students interested in pursuing a degree or career in music by aiding in the college/conservatory selection and application process, professional audition process, and selection of summer enrichment programs and festivals.