— The Atlanta Music Project —
The Chestnut Family
College Scholarship Fund
— The Atlanta Music Project —
The Chestnut Family
College Scholarship Fund
— The Atlanta Music Project —
THE CHESTNUT FAMILY
College Scholarship Fund
The Chestnut Family College Scholarship Fund was started in 2021 with the generous support of the Chestnut Family Foundation to aid AMP Seniors and Alumni in paying for college.
Each year both graduating high school seniors and alumni attending a college or university can apply to receive funding to support the costs of their college tuition, fees, books, supplies, housing, and living expenses.
Applications will first be reviewed by the AMP staff to confirm eligibility and successful application completion. Applications will then be reviewed by a panel of AMP associates including board members, community members, parents/guardians, students, and teaching artists. The panel will then make award recommendations.
Preference will be given to students who have been involved with AMP uninterrupted throughout high school and/or are active members of the AMP community.
The Chestnut Family College Scholarship Fund FAQs: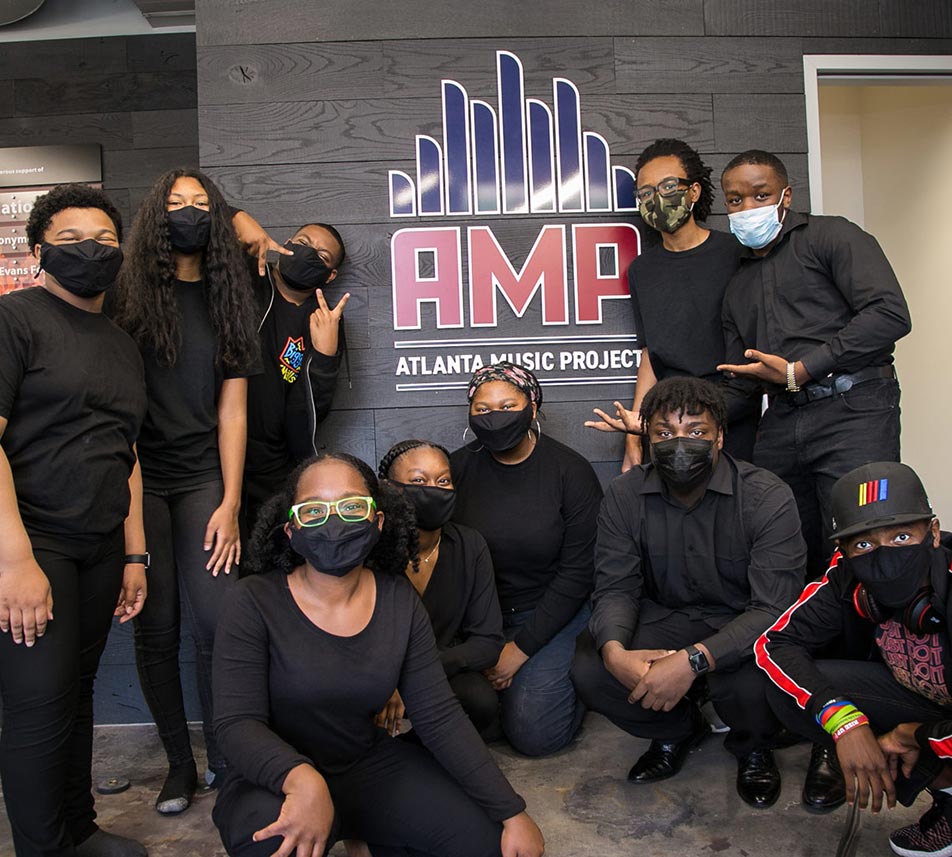 Eligibility:
Must be an AMP Alum from the class of: 2019, 2020, 2021, or 2022 and;
Must be currently enrolled (or planning to enroll in the upcoming semester) in a college or university and;
Must have been an active member of AMP programming throughout high school including senior year
Don't meet the eligibility requirements? If you feel that there are extenuating circumstances that we should consider, please email Ms. Miriam Hupert at miriam@atlantamusicproject.org.
Atlanta Music Project
Subscribe to our Newsletter
Sign up today to get AMP in your inbox.
Atlanta Music Project
Follow Us Today
For all the latest happenings and behind the scenes footage at AMP, click on the social media links below and follow us!