— The Atlanta Music Project —
Become a Music Mentor
— The Atlanta Music Project —
Become a Music Mentor
— The Atlanta Music Project —
Become a Music Mentor
Become a Music Mentor at the Atlanta Music Project or AMPlify
For talented youth orchestra or choir students
Volunteer basis, positions are available year-round
In alignment with the Atlanta Music Project (AMP) mission, the AMP Music Mentor will assist AMP Teaching Artists with group lessons, provide some one-on-one instruction and assist with rehearsals and concerts.
Responsibilities
Learn, understand and represent the AMP philosophies for uplifting youths, families and communities through the pursuit of musical excellence.
Assist AMP Teaching Artists during group lessons
Assist AMP students during rehearsals
Participate in AMP concerts as needed
Actively seek opportunities for AMP to collaborate with other organizations
Coordinate and Cooperate with AMP administrators in keeping track of AMP students' attendance and progress
Form effective partnerships with fellow AMP Music Mentors
Attend peer exchange/training workshops throughout the year
Receive community service credits
Perform with AMP or students during concerts and on occasion perform for AMP students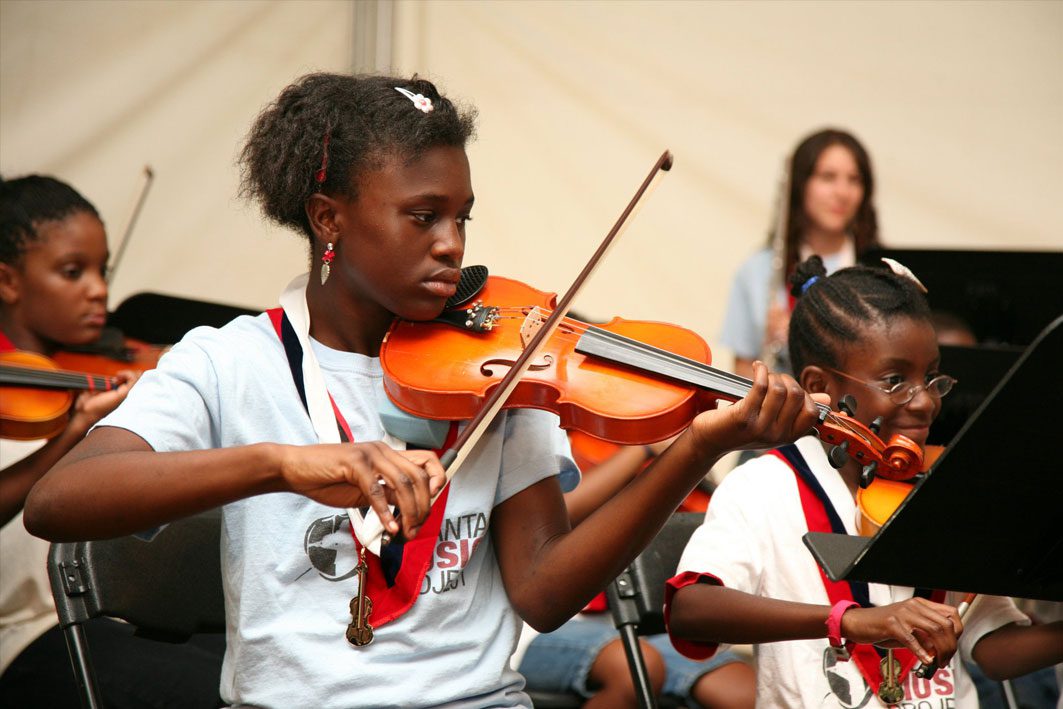 Ideal Music Mentors will possess:
Passion for music as a tool to empower youth
Ability to inspire, work with and mentor youths ages 6 and up
Ongoing membership in a local youth orchestra or choir
Proficiency on one of the following instruments: violin, viola, cello, bass, oboe, flute, clarinet, bassoon, horn, trumpet, trombone, tuba, percussion, voice, orchestral percussion
Excellent inter-personal skills and be comfortable working in a team
Ability to adapt, be flexible and have a sense of humor
The AMP Music Mentor is a volunteer position. The successful candidate will commit to a minimum of 2-4 hours of service per month. 1 or 2-hour shifts are available Monday through Friday during after school hours and Saturdays. Background check required for those 17 years and up. 
Apply to be a Music Mentor HERE
Atlanta Music Project
Subscribe to our Newsletter
Sign up today to get AMP in your inbox.
Atlanta Music Project
Follow Us Today
For all the latest happenings and behind the scenes footage at AMP, click on the social media links below and follow us!