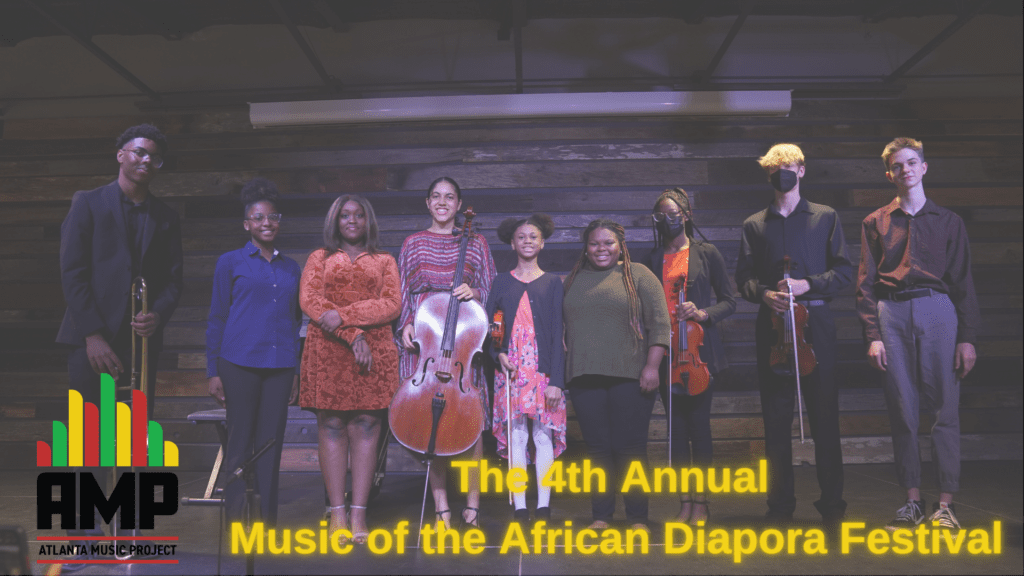 The Atlanta Music Project will celebrate Black History Month by presenting our annual Music of the African Diaspora Festival. Join us for a series of eight concerts to enjoy music composed, arranged and inspired by artists from Africa and the African Diaspora.
AMP is based in the historically African-American neighborhood of Capitol View and serves a majority Black student population. Although we celebrate Black music all year round, in February we always take it to the next level!
What might you hear if you join us? During our AMP Academy recitals our young soloists will perform art songs, as well as jazz and R&B tunes accompanied by a full rhythm section. Our Youth Orchestras will perform music inspired by the samba rhythms of Brazil and melodies from Kenya. The AMP Youth Choirs will perform a Yoruba song from Trinidad & Tobago, and a jazzy hallelujah.
Want to celebrate Music of the African Diaspora with us? All the concerts are listed here. Admission is free, but tickets must be reserved. Free will donations are encouraged.
Join us as you are sure to be inspired, uplifted and replenished with the sounds of our Music of the African Diaspora Festival!