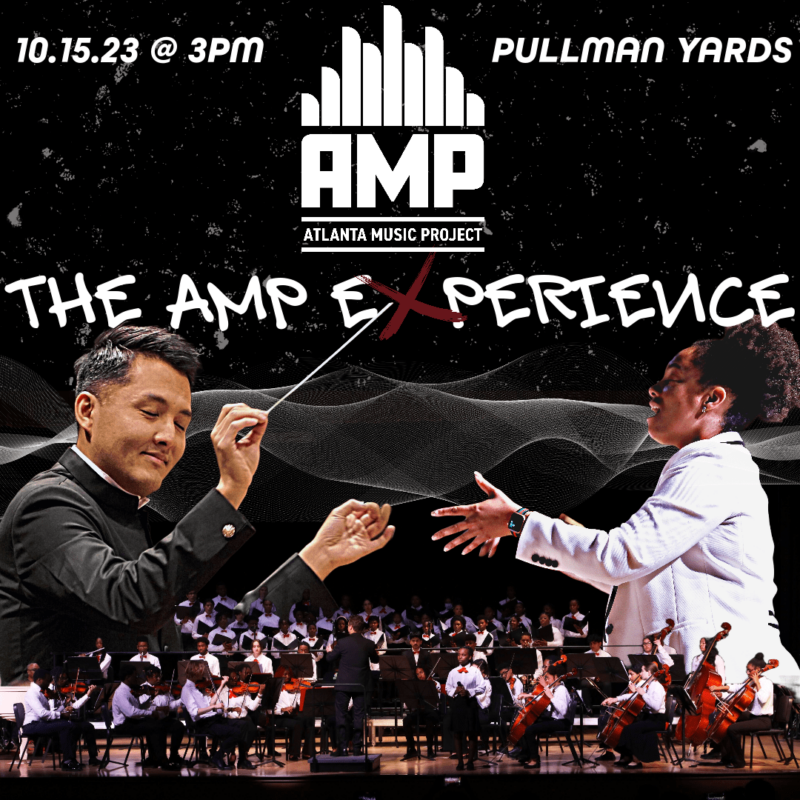 THE AMP EXPERIENCE
AN AFTERNOON AT PULLMAN YARDS FEATURING THE ENTIRE ROSTER OF AMP'S YOUNG MUSICIANS
Since AMP launched almost 14 years ago with just 30 elementary school students, the organization has grown by leaps and bounds. We have multiple programs including band, orchestra and choir. We perform 75 concerts annually. And we serve over 700 students year.
But even with this growth, because we operate multiple programs at the same time, many members of the AMP community don't know about each other. Students may not know that there are hundreds of students just like them doing similar programming at a different AMP site. Parents and guardians may not know that we have a choir program, a band program, and an orchestra program. Our faculty may not know that there are 50 other teaching artists on our roster!
The AMP Experience is an effort to bring together our entire community for an afternoon of music and fellowship. This event is big-time first for AMP. Join us for The AMP Experience on Sunday October 15 at 3:00PM at Pullman Yards. For the first time ever, every student will perform and also see every other student performa as well. The rousing finale will see all 300+ current AMP students perform together. This event is not to be missed!
There will be several sets of music interspersed with time for fellowship, food trucks and family. This is a family friendly event. Bring the kids, bring friends, and bring a few dollars for food, and AMP merchandise!
Reserve your free ticket to The AMP Experience, here.