2023 Atlanta Music Project Summer Series,
a Music Festival & School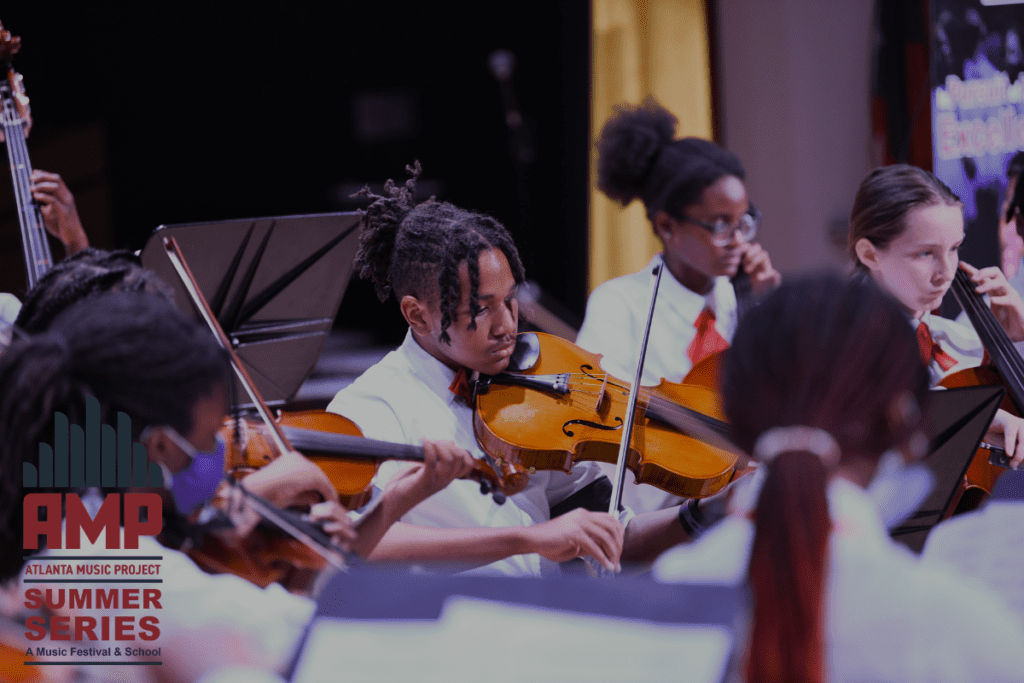 The Atlanta Music Project Summer Series is a 4-week music festival and school, based in the Capitol View neighborhood in Southwest Atlanta. The 2023 AMP Summer Series will be held in two sessions during June 2023 and feature symphony orchestra, string orchestra, wind ensemble, choir, chamber ensembles and several concerts by AMP students, faculty, and guest artists. The AMP Summer Series serves novice, intermediate and advanced musicians in grades 4  through 12. Rising fourth graders and seniors who finished high school in 2023 are eligible.
2023 AMP Summer Series Session I – Large Ensembles
June 5, 2023 to June 23, 2023
For intermediate & advanced band, orchestra and choir students
Grades 6 to 12 (including rising 6th graders)
Completed Teacher Recommendation Form required
2023 AMP Summer Series Session II – Chamber Music
June 26, 2023 to June 30, 2023
For advanced high school band, orchestra and choir students
Students will be placed in chamber ensembles
Grades 9 to 12 (including rising 8th graders)
Audition video required
2023 AMP Summer Series Session II  – Elementary Ensembles
June 26, 2023 to June 30, 2023
For elementary band, orchestra and choir students
Grades 4 & 5 (including rising 4th graders)
Participants must have some experience on their instrument