Atlanta Music Project to Feature on Monica Pearson's Peachtree TV Holiday Special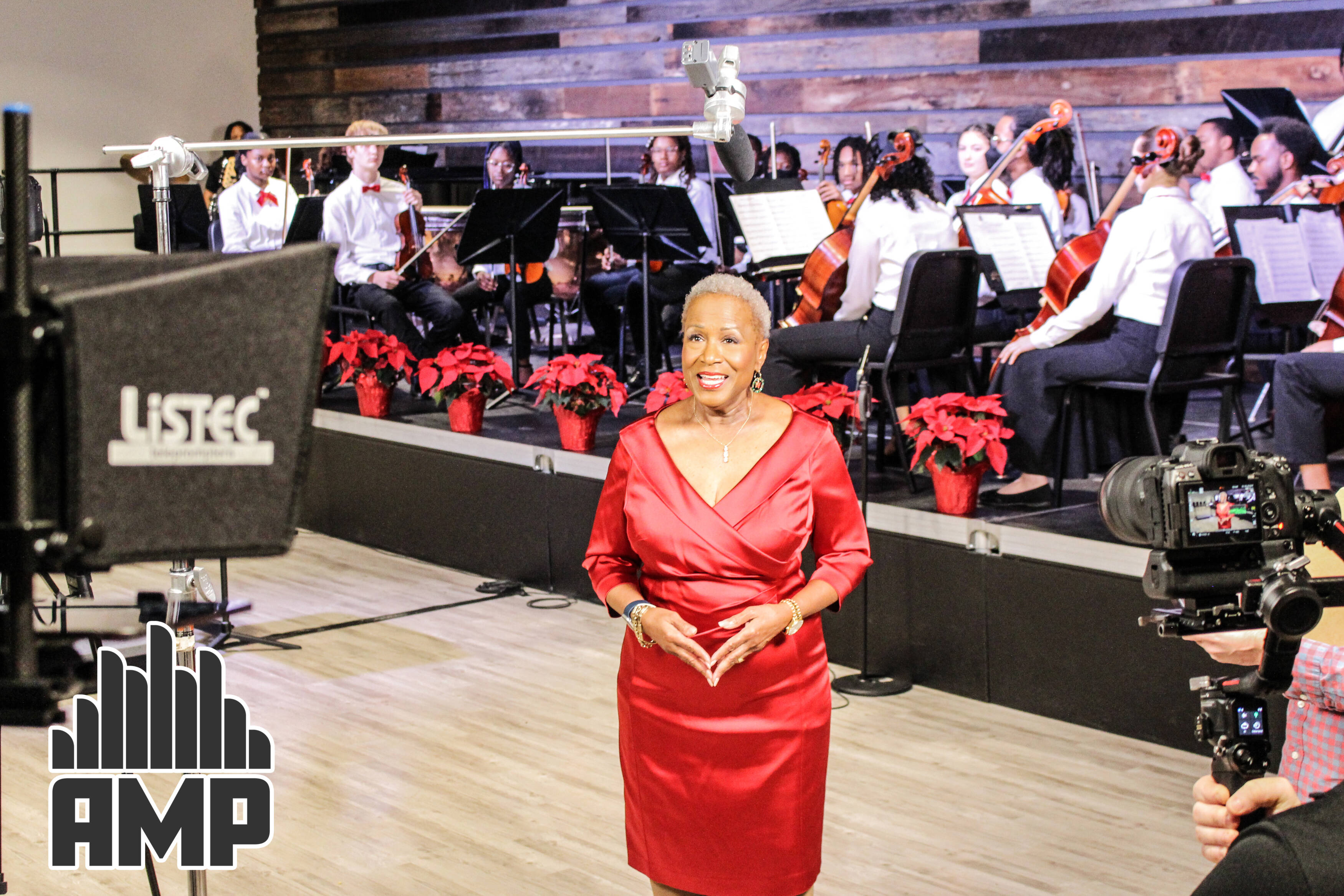 Tune in on Christmas Day for a special holiday episode of Monica Pearson One on One, featuring the Atlanta Music Project. The one-hour segment will air on Christmas Day at 8pm EST, and re-air on New Year's Eve at 10pm EST. The episode will feature performances by AMP's music ensembles and interviews with our co-founders Aisha Moody and Dantes Rameau.
Monica Kaufman Pearson is the first woman and first minority to anchor the daily evening news in Atlanta, Georgia, where she worked for 37 years at WSB-TV. She now hosts and produces Monica Pearson One on One. Previous guests have included Mayor Andre Dickens, Atlanta United FC, and rapper Yung Joc. The hour-long program is shown on Peachtree TV/ WPCH-TV in Atlanta.
Check out below for a preview of the show!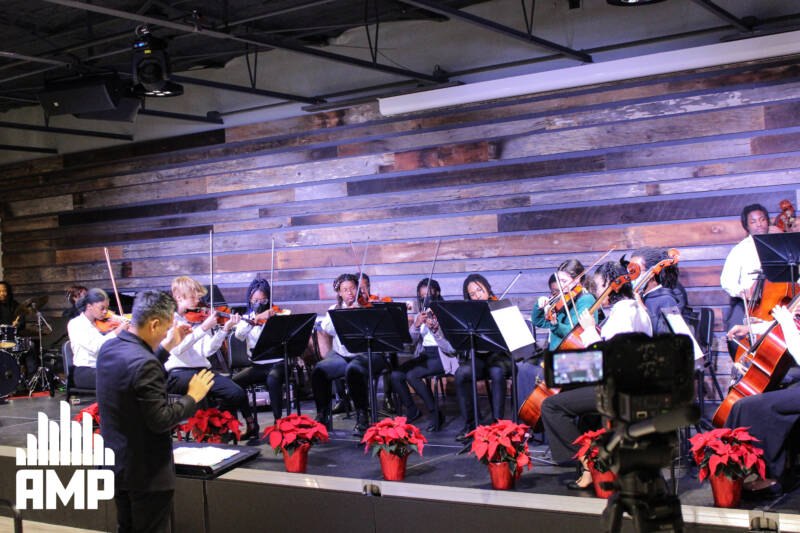 AMP Senior Youth Orchestra
The AMP Senior Youth Orchestra Strings performed festive renditions of classics such as God Rest Ye Merry Gentlemen, It's the Most Wonderful Time of the Year, and more to be featured in the episode.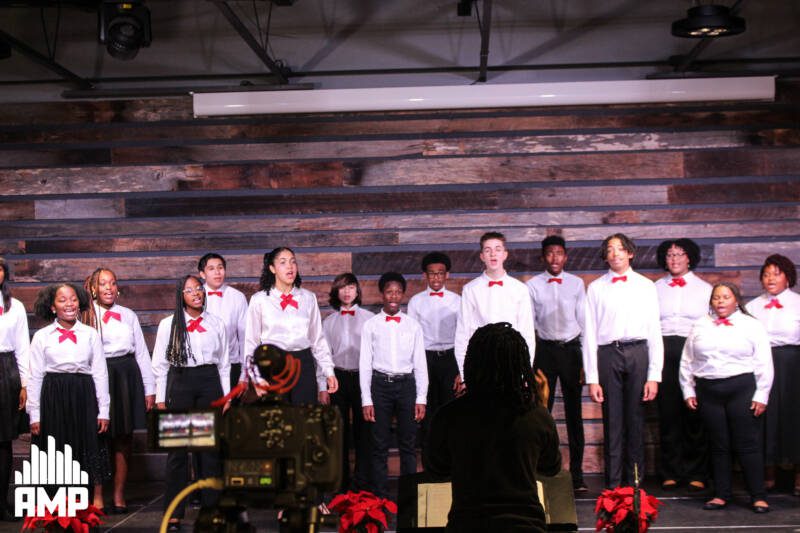 AMP Senior Youth Choir
The AMP Youth Choirs Holiday Concert was a joyous event. The Senior Youth Choir's performance of Joy to the World brought everyone in the AMP Center to their feet, and they definitely brought that same energy to their performance for the taping of this episode.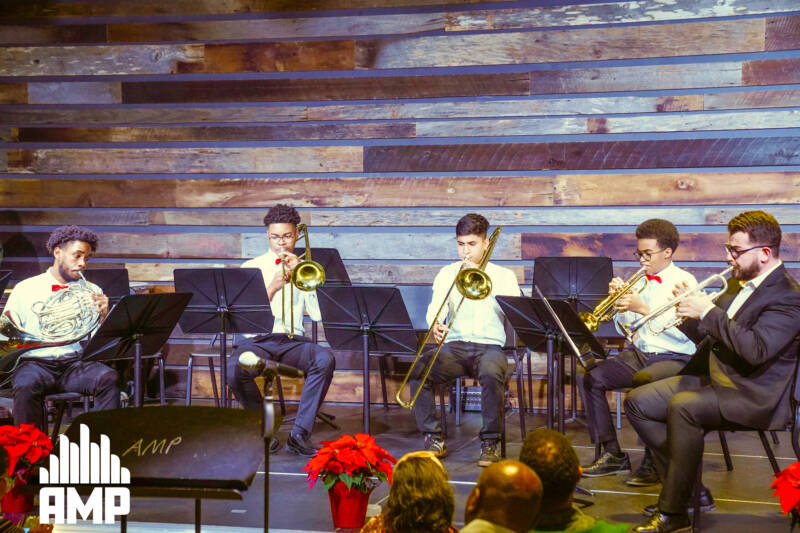 AMP Senior Youth Orchestra Brass Ensemble
The AMP Senior Youth Orchestra's Brass Ensemble really brought the holiday spirit. They had a pipe organ and timpani join the ensemble for rousing renditions of the holiday classics O Come All Ye Faithful and Worthy is the Lamb.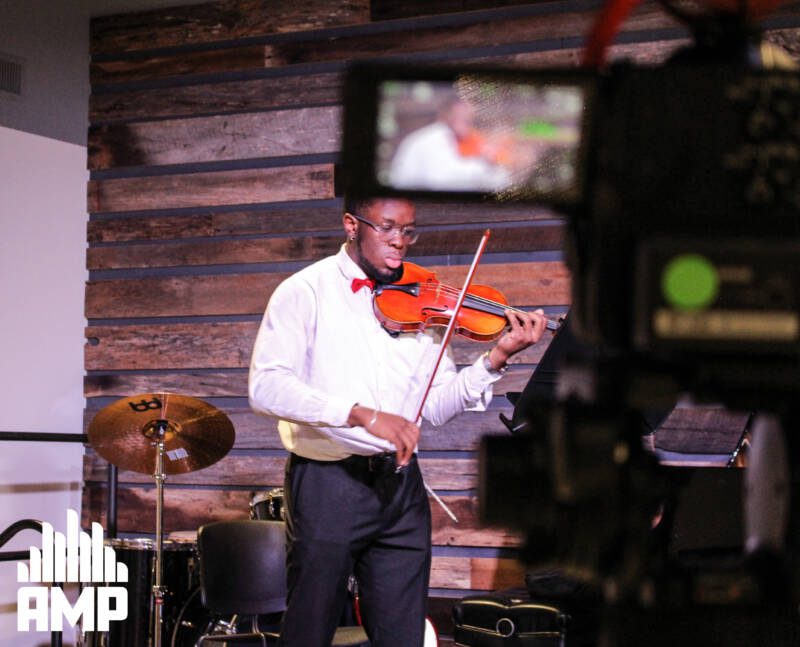 AMP Alum, Donovan Fuller
Donovan Fuller, AMP '22 and current Clayton State University music student, returned to AMP to give a solo performance as well as to perform alongside the Senior Youth Orchestra.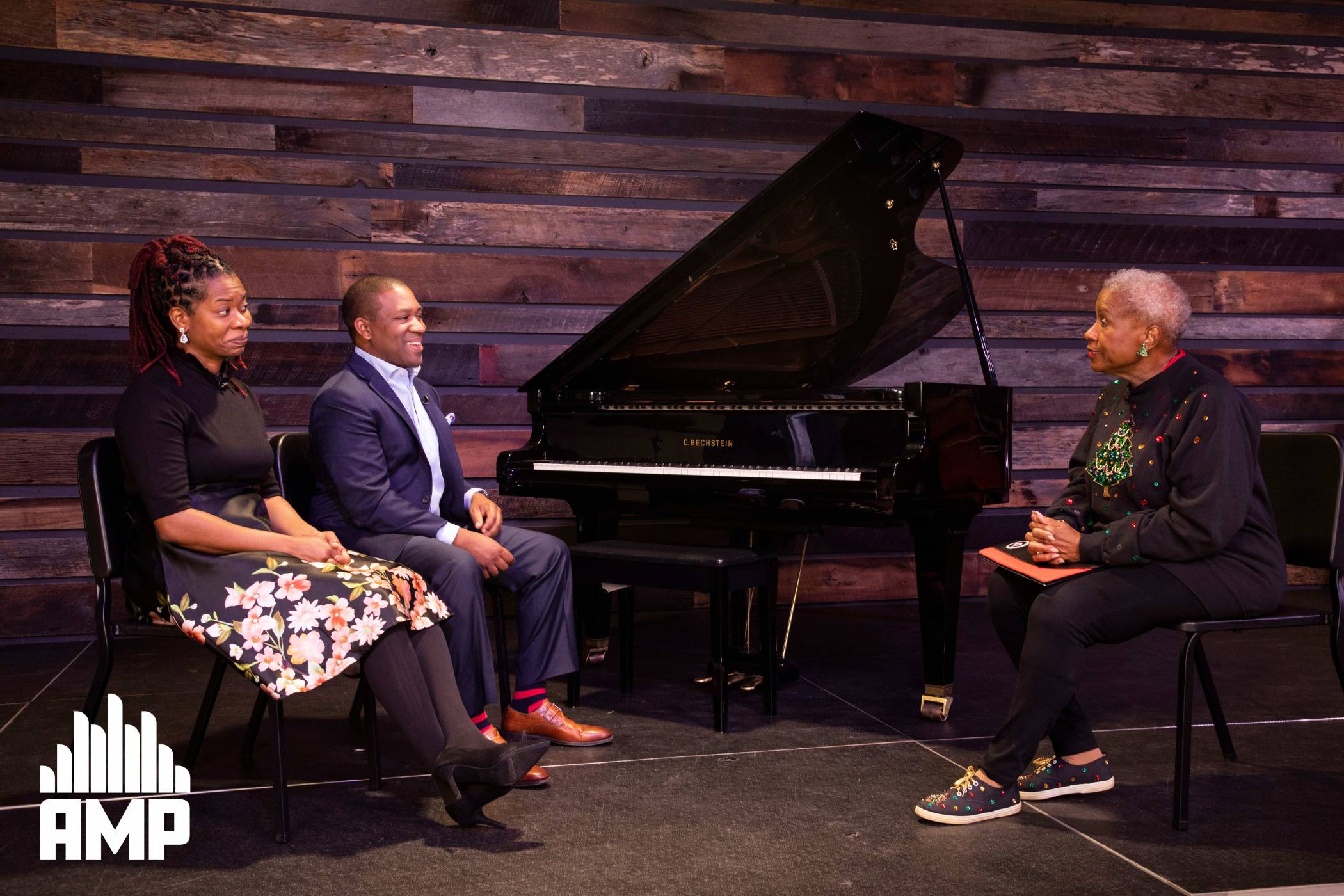 One on One with Dantes & Aisha
Monica Pearson sat down with Co-Founders Dantes Rameau and Aisha Moody to discuss AMP's growth and impact since being founded in 2010.