The Atlanta Music Project Cordially Invites You To
AMP Senior Send-Off
Celebrating the AMP Class of 2021
 An extraordinary year deserves an extraordinary send-off! Join us for this live online tribute and help us honor our five high school graduates:
Hallel Pearson, violin
Haley Render, flute
Hannah Smith, cello
Sedreck Whittaker-Baker, baritone
Sole Williams-Brewer, soprano
Also During This Event:
Major Announcement for AMP Alumni
This live, virtual event will air on Zoom on Thursday June 3, 2021 at 12:00pm EST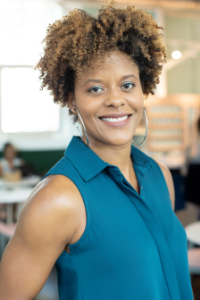 About the Senior Send-Off Speaker
Heather Infantry is the Arts & Culture Champion for the TransFormation Alliance, a collective advancing equitable transit-oriented development as a pathway to Black prosperity. 
Throughout her career, Heather has fostered an ongoing curiosity for people, places, and ideas at the intersection of culture and equity.  In 2020, Heather publicly called out the Community Foundation for Greater Atlanta for excluding Black arts organizations in COVID relief funding resulting in an unprecedented contribution of nearly $1.4M to 33 Black organizations. Later that year, she formed the Atlanta Taskforce for Philanthropic Reparations to lead the charge for institutional atonement.
Heather holds a B.A. in Theater from Georgia State University and an MBA in Nonprofit Management from Trinity University.